Vancouver, BC
Homeless in British Columbia


This trip was a joke and looking back I love it. It definitely didn't start that way. Suprisingly we had a plan for this trip but ended up doing all 0% of that plan.

It was March and I was with Brett at Starbucks. We were working on a little side project at the time. We wanted to start a photo book and we're talking about going to a bunch of cool places to take photos. I still have our list.

Anyway, we were talking about how cool it would be going to Toronto this summer. Naturally I looked up flights to Toronto, and then other cities I wanted to visit. I'm pretty sure Vancouver was the same price as Toronto, airfare wise. And it was on the West Coast. I think we've all seen beautiful pictures of British Columbia and I don't think we needed anymore persuasion. Brett was down, I was down, now we needed our other friends to come. We hit up Jack who was also a part of this side project and he was in too. A few days later we bought our flights and found an Airbnb in Northern Vancouver. We also booked a flight home with a 10 hour layover in Montreal because we thought this would give us time to wander around Quebec for a little bit.

We also invited our friend Coleman, who we grew up with but moved out to Ohio with his family after we graduated high school. It took a few months, but he eventually bought his ticket. The four of us would be in BC, Canada for 9 days. June 29th to July something.

The plan was to spend the first 4 days in the Airbnb and then rent a tent (they rented out tents in BC which is pretty cool) and spend the next 4 days in the mountains. I looked up cool camping spots in Whistler and all over. It seemed easy, hike, set up the tent, and get away for the next 4 days. It's gonna be a trip of a lifetime.

We got to the airport at like 7am. We're about to board our first plane to have a quick layover in Toronto, the irony, and I get a call from Coleman. I think we were all supposed to land in Vancouver around the same time.




"Yo so guess what. My flight just turned around, apparently something's wrong with the engine so my flights getting rescheduled. I'll let you know what's good though."

I told Jack and Brett what happened and we all kinda laughed. Like it's Coleman we're not surprised something like this would happen to him.



Brett in Toronto (pictured above).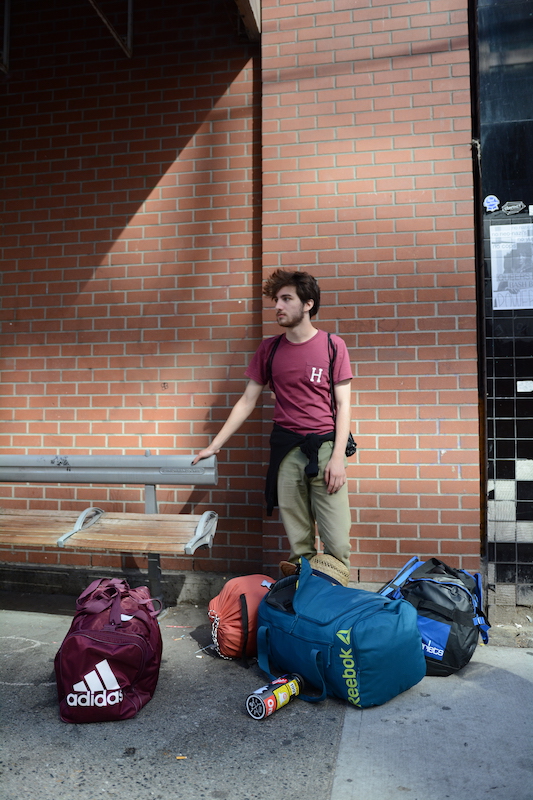 We get to Vancouver, get on a bus and make our way to our Airbnb. Our Airbnb was located at the top of the biggest hill I've ever seen. It was litterally called Mountain Highway. Pretty cool. Luckily the bus ran up the hill and we didn't have to walk up it.

We got food and waited for Coleman. I think he finally came to our house at like 12am. We were all together, the vibes are good, this is gonna be awesome.

We took a lot of busses in Vancouver.




We had a lot of options for breakfast in Northern Vancouver, however we kept it cheap and ate at a local Tim Hortons most of the time.




We wandered around Vancouver. It was a beautiful city and the mountains made it so much better. The views were amazing. BC is beautiful.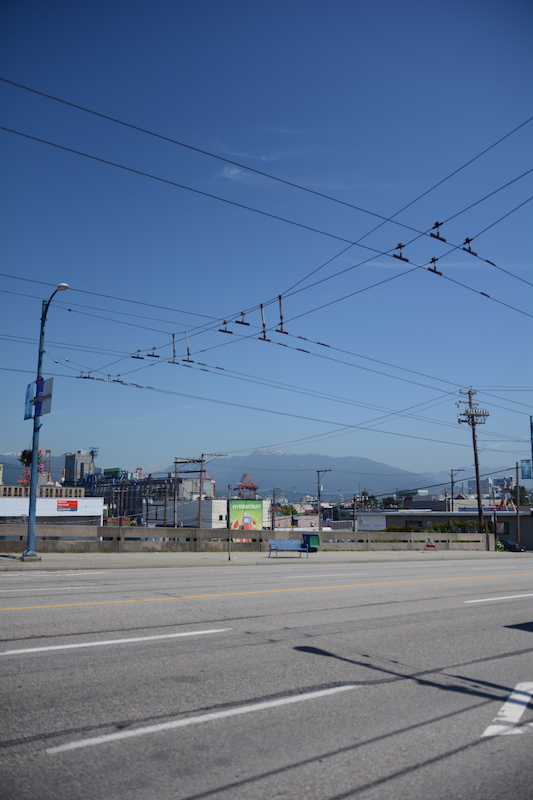 For the next 4 days we did exactly as planned. Walked around the city of Vancouver, messed around, went to the beach, etc. It was actually pretty cool because we celebrated our first ever Canada day on Canadian soil. It was Canada's 150th birthday. I remember buying a 24 pack of Molson Canadian because there was a Canadian flag inside, perfect for Canada day.



I think out of all those 9 days in Vancouver, Canada day was the most successful. We went to a bar, ate, went down to the beach. The views were amazing. It was the first time I was around serious mountains in the summer. (Since usually I'm around mountains mainly for snowboarding, it was a different look and vibe).



July 3rd, we checked out of our Airbnb and Brett and I went to pick up the tent. First of all, taking public transport to the tent rental place took 3 hours round trip. Second of all, we overpacked, so if we wanted to go hiking and bring a backpacking tent we would have to shed some weight.

We asked our Airbnb host if we could leave some stuff here and we'd be back in 4 days. He said he's leaving for a trip during that time but he has an old car parked outside and we can leave our stuff there. He'd leave the door unlocked for us to pick it up whenever. He said there's no crime around here and we'll be fine. So we did.

We went to Grouse Mountain and there's a trail we can take to a campspot. It was basically open camping, as long as it's not private property we could camp no problem.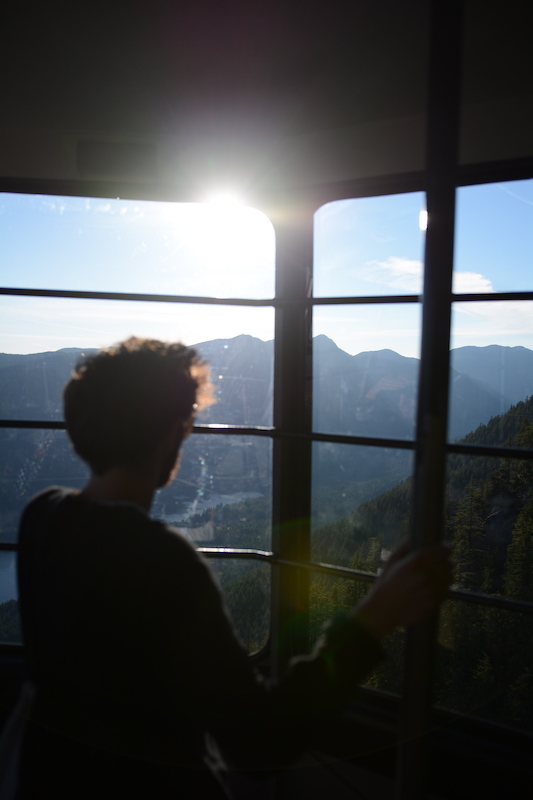 Even after leaving some stuff behind, we still had a lot of clothes, so we hiked a few minutes, found a spot, and set up the tent. Views were amazin. These next 4 nights might be the best of my life, I thought. However, literally as soon as we set up a tent, a guy rolls in in a truck and tells us we're still on private property and can't camp in this spot. We can walk a mile down a path and camp there no problem. I don't think we would've made it a mile with all the stuff we had to carry. This wasn't how this trip was supposed to be. We packed up the tent, went back and started bugging out.



We hide to find a legit campspot to spend the night now. We ended up finding an RV resort and made our way there. We took a bus then walked for a little. Thinking about it right now, we could've just manned up and walked that mile, because we might've walked a mile or even more to that RV resort. We didn't think it through I guess.



Coleman on our way to the RV resort.

We got to the RV resort, booked a campspot for a night and set up the tent again. One thing that we really were good at was setting up this freaking tent. We went to bed really upset.

Having PTSD after the night before, we decided not to camp anymore. Well first we went to a mall, charged our phones and ate something, looked and looked for camping spots. But at this point we had no idea what was private property, what wasn't or whether we could actually camp at a place or if we would get a ticket. It sucks because the tent we got was so cool.

We found the cheapest motel in Langley, BC and we booked it for 2 nights. Then we booked a hotel by the airport. (Booking the airport hotel was part of the original plan). Langely was an hou or so away from us. We took more public transport to get there.

Before going to Langley, we went back to our Airbnb to pick up our clothes. We get to the car and our stuff is gone. Whoever it was took most of the stuff, took one of Coleman's shoes and left the other, and took my pair of boxers. We were devasted. This trip officially sucks, we had such high hopes and now we got kicked out, robbed and are going to middle of nowhere, BC after spending unnecassery money on a motel and RV resort campspot.
We get to Langley and check in. We also booked the hotel for 2 people since it was cheaper so Jack and Brett had to sneak in. Luckily there was a sauna so we hung out in there for a little bit.




We bought snacks for camping so for the next 2 days that was our diet. We played cards and messed around in the hotel. Walked around to find some playground. There was nothing here, we were literally in the outskirts of British Columbia. I think we were closer to the US border than we were to Vancouver.

We survived those 2 days and went to the airport hotel for our final day in BC. Coleman's flight was at 5am or something so we just hung out. The best part was Brett, Jack and I had a 9 hour layover in Montreal. Our flight out of Vancouver wasn't until like 9pm either. So after Coleman left at 5am, we still had a whole day in Vancouver and another day in Montreal. It sucked. We were in no mood whatsoever to explore Montreal. We just wanted to get home asap.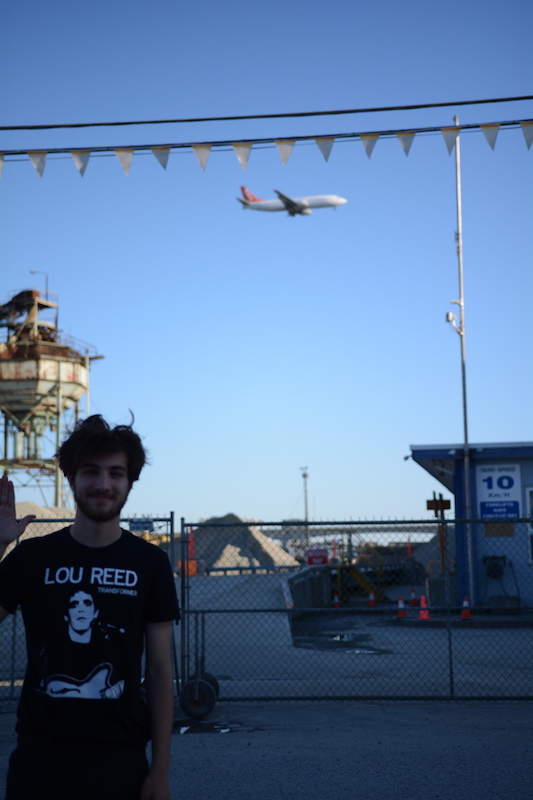 Looking back though, this trip was so funny. Nothing went according to plan and now we just laugh when we hear Vancouver. We set our expectations too high and we were disappointed. However, a few years later this wasn't such a bad trip. It was a giant meme to be honest. We survived and now we have a good story to tell, even though it's a dumb one.

Vancouver was beautiful though and if we ever go back we will know what to expect and maybe hit up Whistler to camp. In the end, Vancouver was a good trip. Lots of laughs with the boys and some really funny memories were made. Who else can say they went to Vancouver and had the same experience as us?