Two Robbers is one of the fastest growing craft beverage startups in the country and branching out into Happy Coffee and other various fun projects. The focus with Two Robbers goes beyond making a top of the line beverage. It's a community for creativity, art and converstion. The brand focuses on incorporating different art styles ranging from photography, videography, design, comic books, and way more.
What started as a freelance photogrphy project back in January of 2020, turned into a full time design gig with the team over a year later.
Working with the art director and the co-founder, we work together to bring the best of contemporary designs and work. As a team, we focus on branding strategies, such as posters, events, social media content. In addition, we find new ways for advertising which include creating comic books, pop-ups, cars, merch and events. During my time with the company, I'm able to expand my knowledge on animation, photo retouching, branding and much more.
Two Robbers at Citizens Bank Park The sales team did an amazing job and Two Robbers is officially sold at Citizens Bank Park, the home of the Philadelphia Phillies. With this addition, we had a space for a poster. Super stoked to have been able to design and photogoraph this poster from the ground up!
Fruit Punch Production Video
Going to the factory that packages Two Robbers, the goal was to record an ASMR style video for social media. Give the viewers a view from behind the curtain of how Two Robbers is put together.
Packaging design by Jonny Mowat.
Comic Book Launch
With the first release of the first Two Robbers Comic Book, the team had an idea to post up Two Robbers Comic Book Stands at the best stores/restaurants that sell Two Robbers. This was a promotional video advertising these wild Comic Book Stands.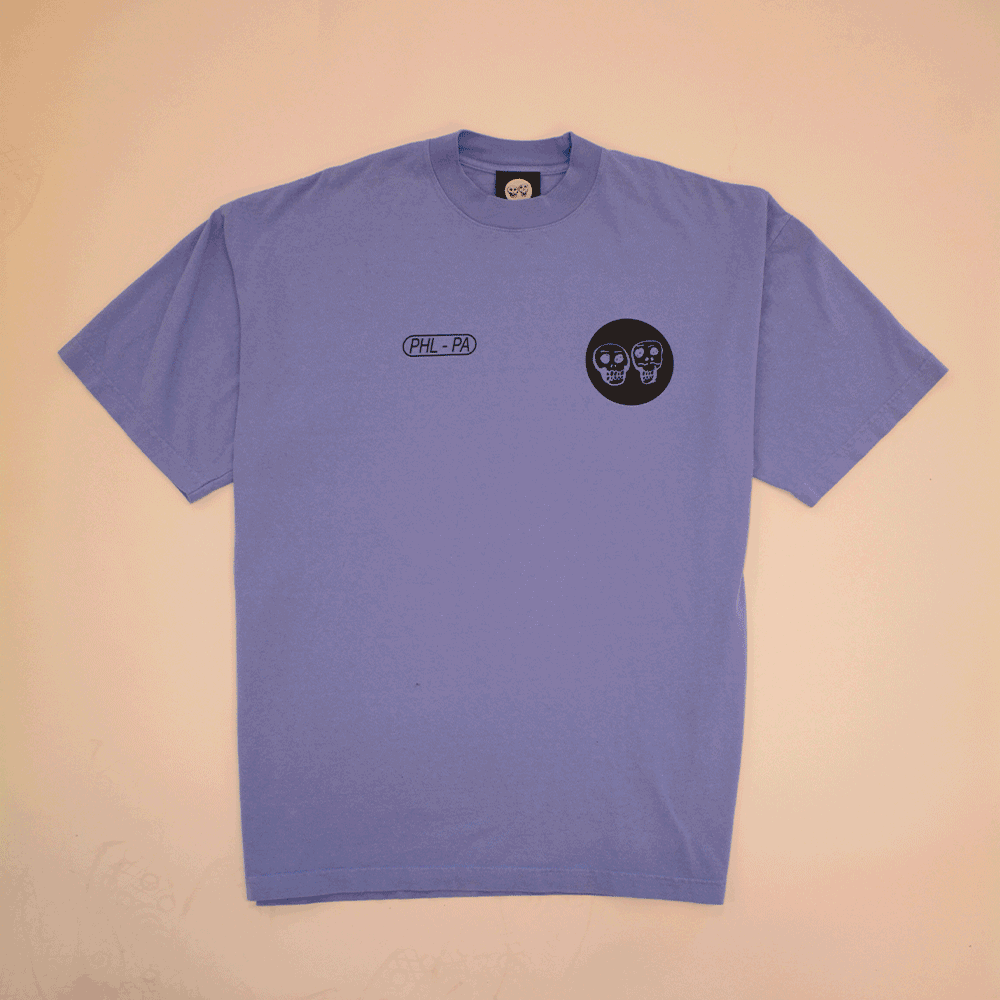 Website Images
Photographing (most of, with an exception to some) the merch. Editing the images by retouching, removing the background and framing everything. Both for the merch and seltzers.
Seltzer photographs by our media intern.
Merch Photoshoot
Two Robbers released their first merch collection in Q4 of 2021. This is a collection of lifestyle photographs for Instagram stories. I was also able to create the tags for the merch items.
Shot on Minolta TC-1 using Kodak Portra 400.
Merch design was a collaborative group project with the whole team.
Two Robbers x Shake Shack
Shake Shack in Philadelphia started carrying a select number of flavors by Two Robbers. These are window posters for Shake Shack, advertising this new partnership.
Photography by Ian Shiver. Can design by Jonny Mowat.
Fruit Punch Branding and Launch Parties


Various types of projects for the Fruit Punch Launch Events. Used in Philadelphia, New York City, Boston, Pittsburgh and Texas. Pictured above: Keg Collars, Photobanner, Table Tents, Cocktail Cards.
Fruit Punch logo by Jonny Mowat.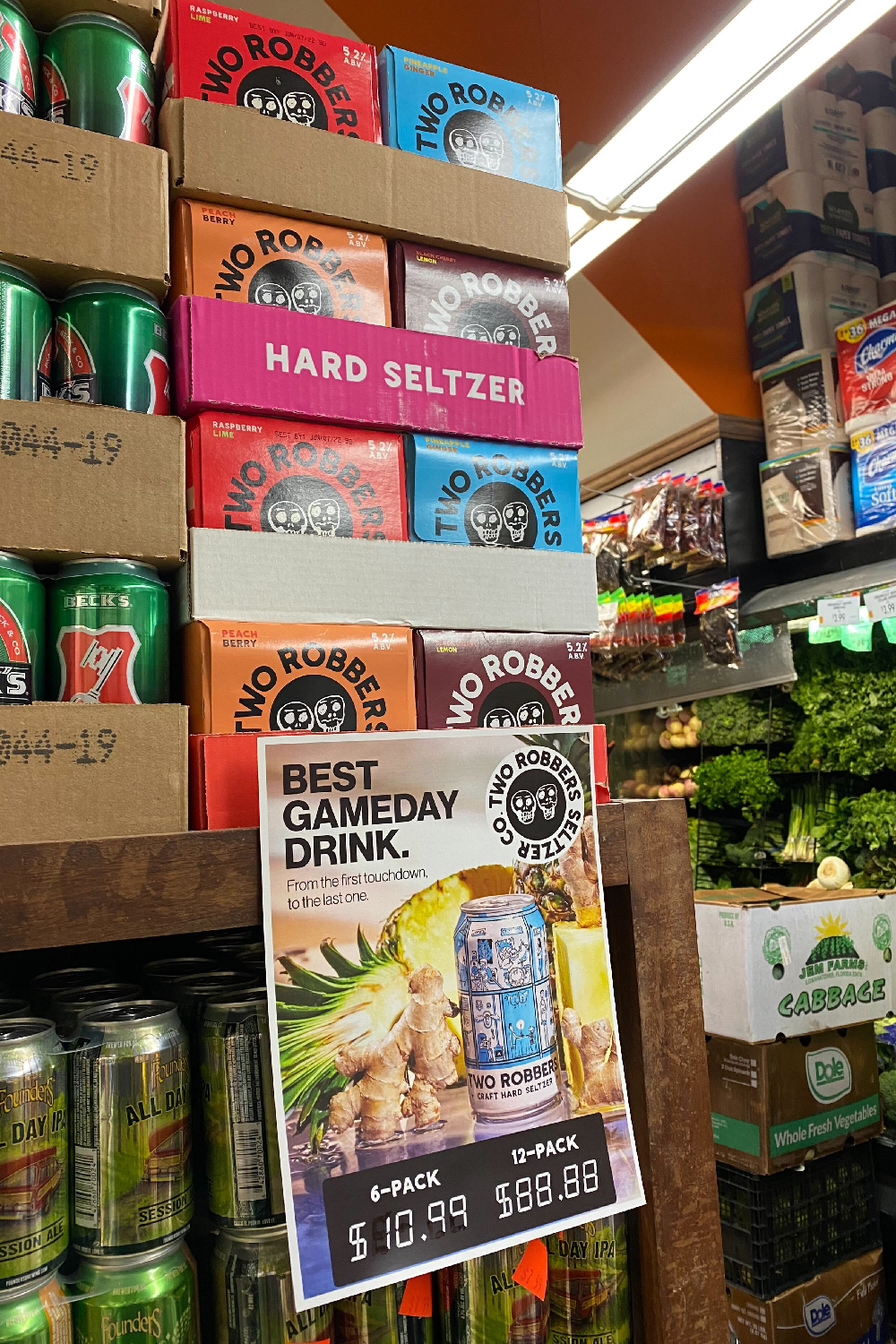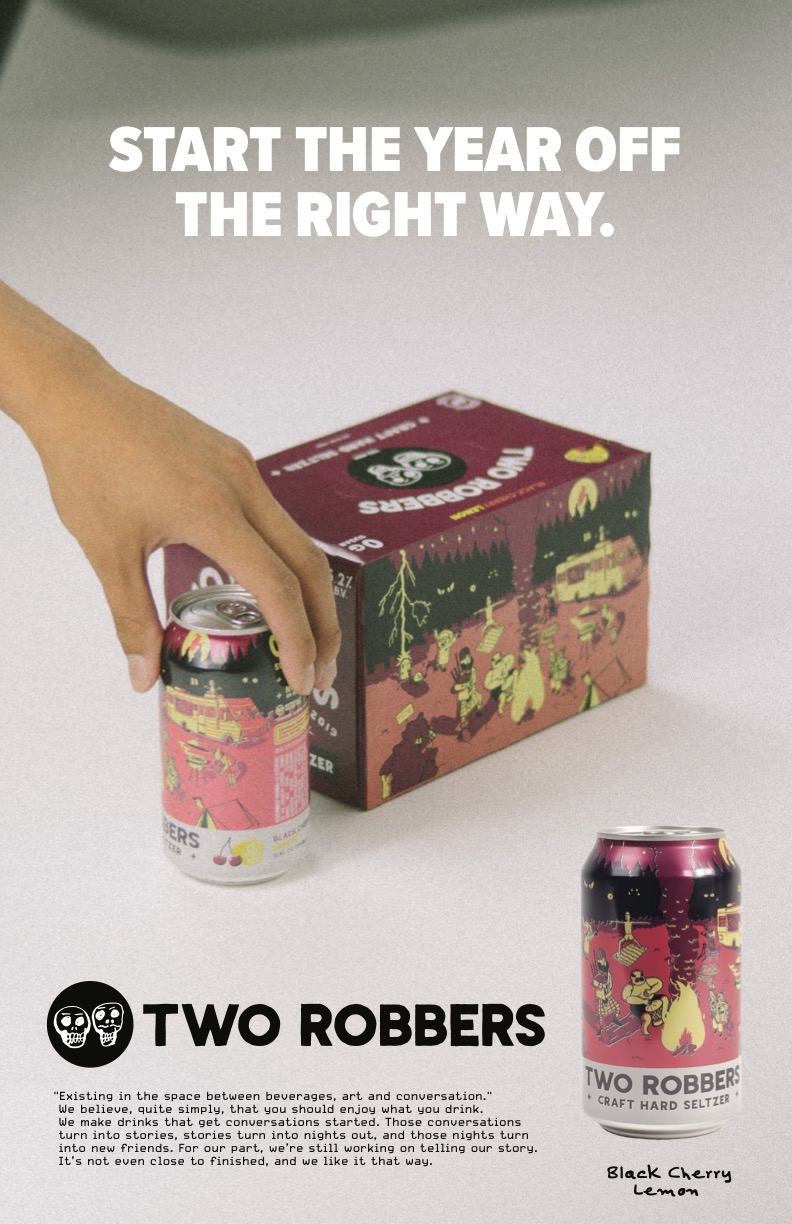 New Years Posters
Photographed and designed for the sales team to use in various stores and markets for the month of January.