Elevated Surfcraft
April 2020 - Present


Elevated Surfcraft is a snowboard company based in Mammoth, California. What makes these snowboards unique is the inspiration the shapes take from surfing. (I can go on and on about the significance and designs of these shapes).



The main focus while at Elevated Surfcraft was to work on new graphics and new snowboard shapes. The process was to get the snowboard dimmensions and shape and transition it into Illustrator. The previous boards already had an existing design identity surrounded by simplicity and colors so I had to tie in the new graphics with the old. The color pallete was combined with the name of the boards. For example: Whiskey Jack was named after the bird, using its colors we came up with the color scheme for the board to match its name.

Following this, the next tasks were to create a social media campaign to engage individuals in the shapes of the boards. This was solved by creating a campaign to teach followers what makes these boards different than regular boards.



I worked closely with Aaron (the founder) and we discuss different ideas that will bring success. Sometimes I'm given the free hand for creativity, other times we have a vision of what we want to create.

(All photography provided by Elevated Surfcraft).

Link to PDF of the 2021 Lookbook.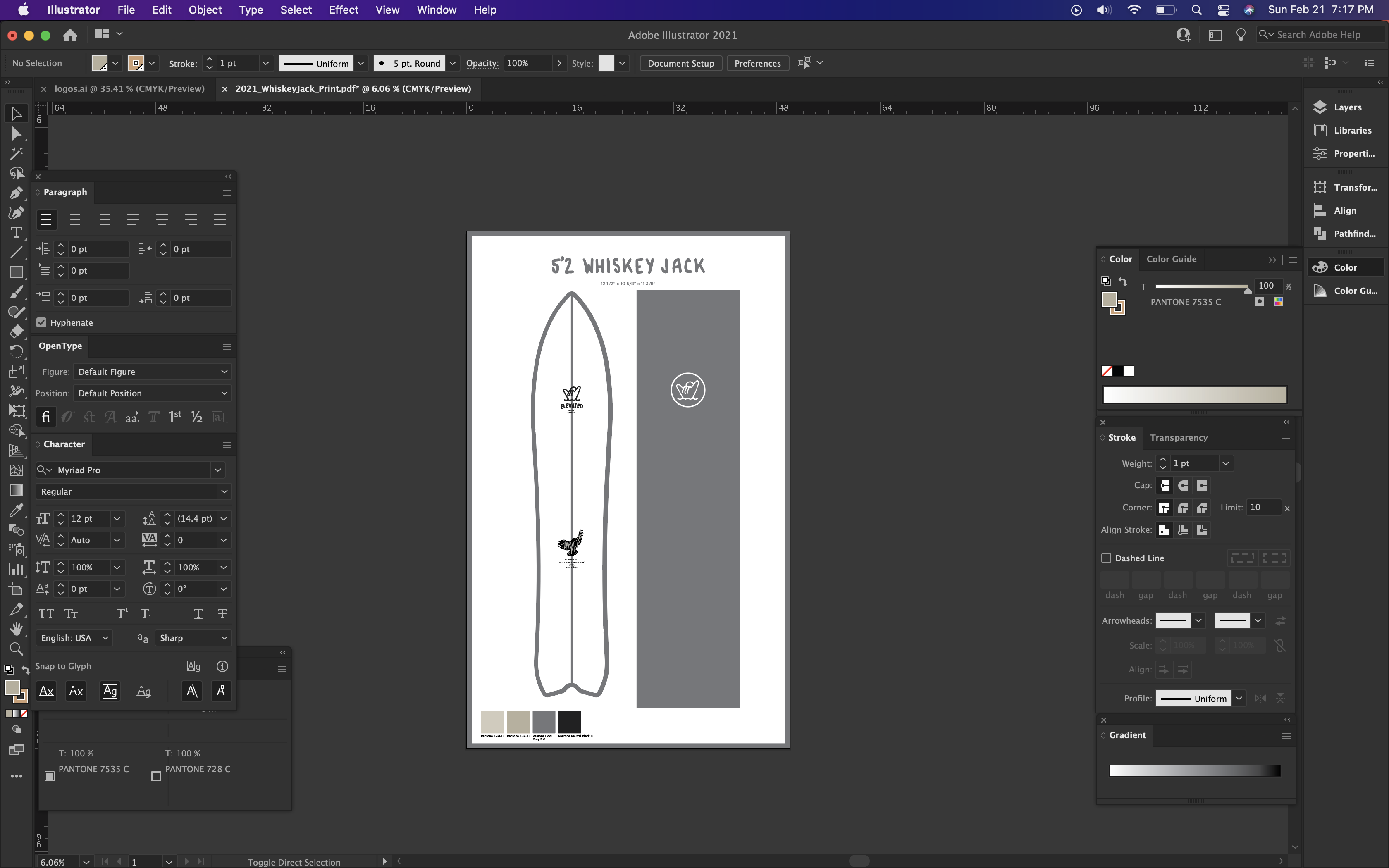 Designing the 2021/2022 Snowboards


-
Working with Aaron, we designed the MegaFish, Whiskey Jack, Micro Driver, Minni Hawk. Completely redesigned the Powfish and reworked minor aspects of the previous boards. This project included creating print files for the factory and following it up by creating mockups for the web site and social media.
5'2 Whiskey Jack Length and Profile
5'4 Redtail Hawk Length and Profile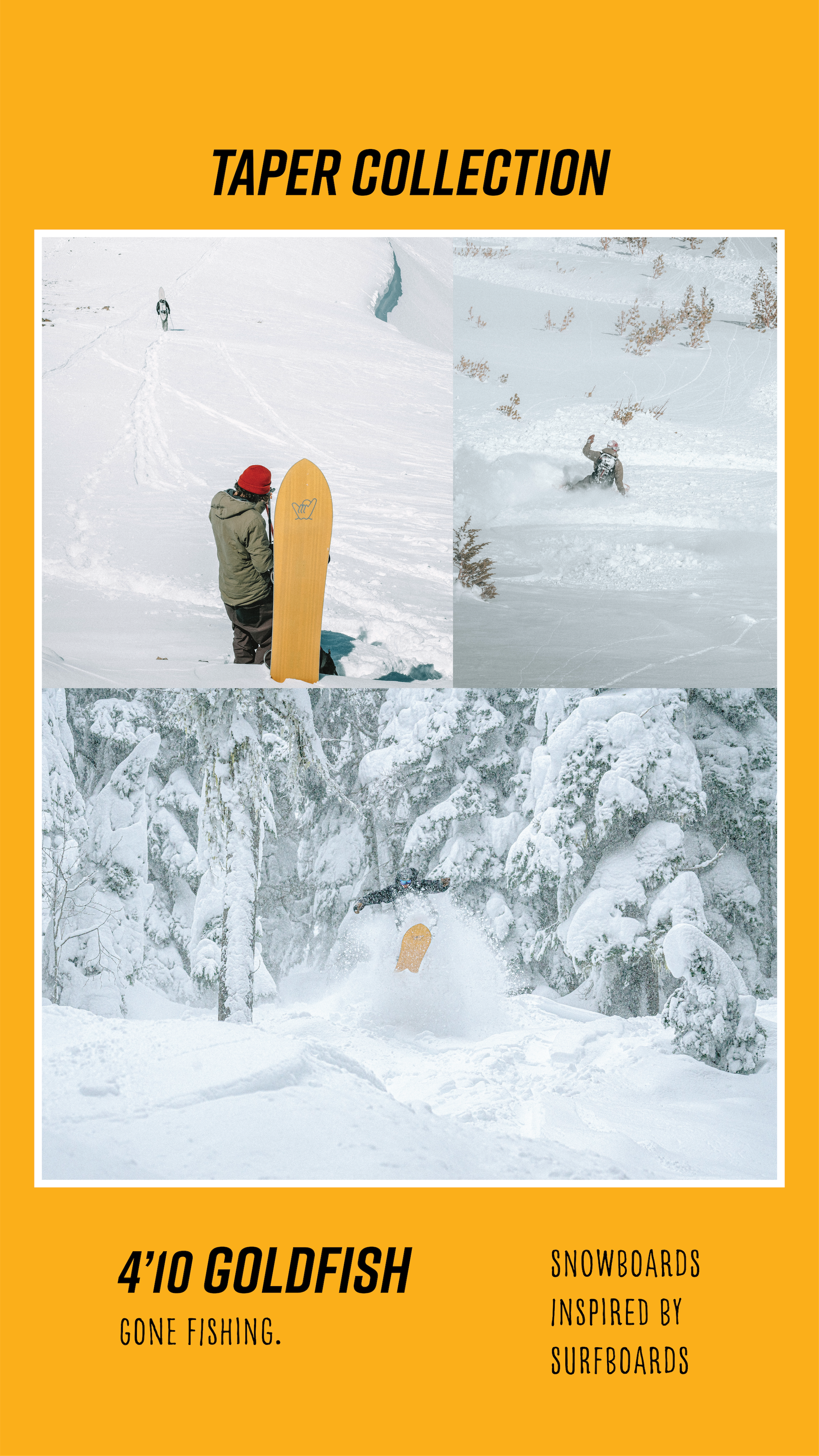 Board Graphics
-
Next part was to create vectors for the website to visually communicate what each board is about and how it's made. This was split up into 2 sections: Profile and Length. When it comes to snowboarding, the board profiles are a big deal; different profile boards ride differently and are made for different purposes. Think of cars, suv, truck, sedan, station wagon are all used for different things. It's important to educate the buyer about these different types of boards.
This allowed us to use the graphics throughout the website, social media and the lookbooks.
4/20 Homie Hookup
-
Elevated Surfcraft has a demo board sale each season.
This was an Instagram post of the sale boards.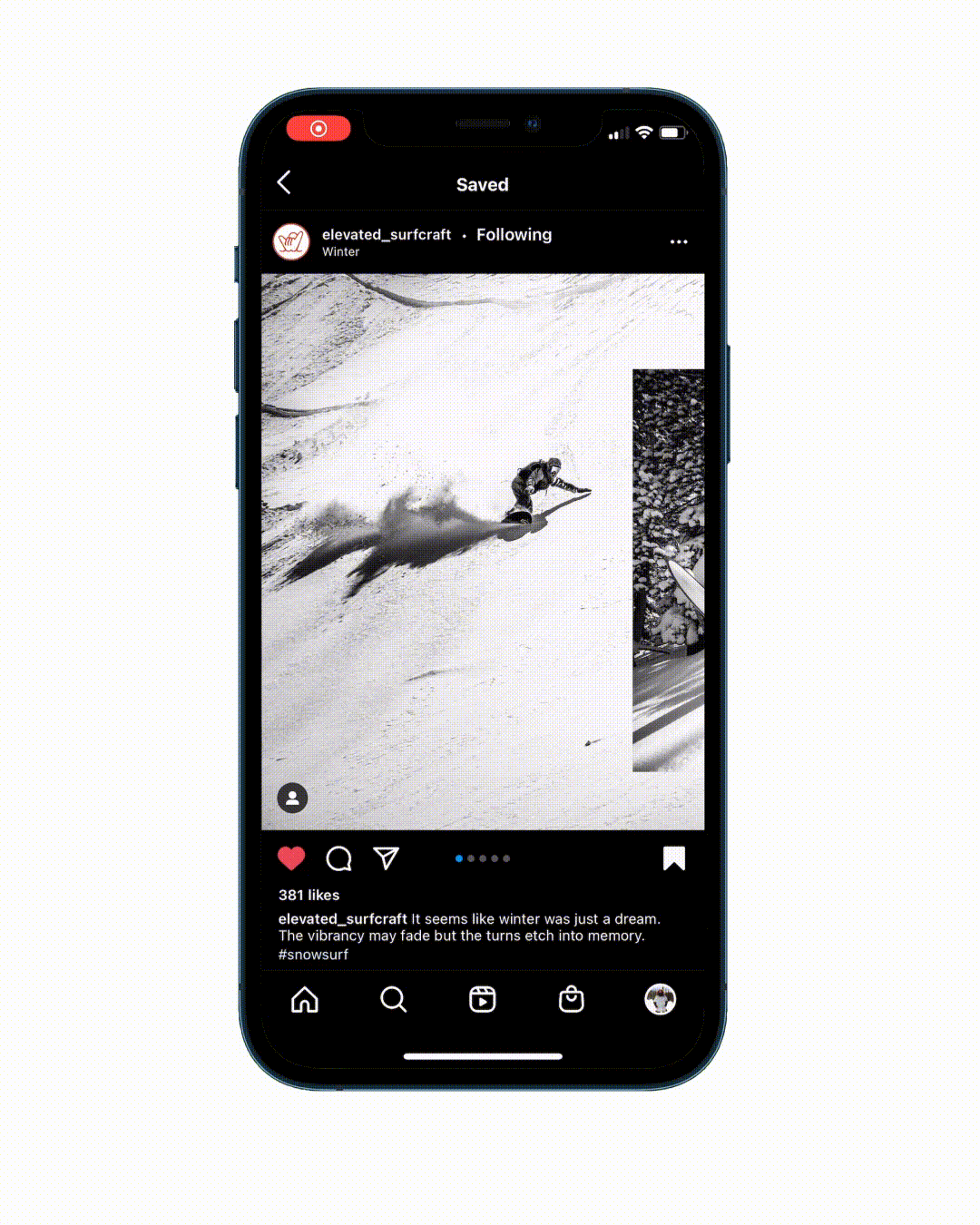 Inbetween Post
-
Apart from the 2021 Snowboard campaign, I worked on
various Instagram posts and stories to keep the users
engaged. This consisted of anything from interactive
Earth Day posts to the "Elevated Human Rights" post.