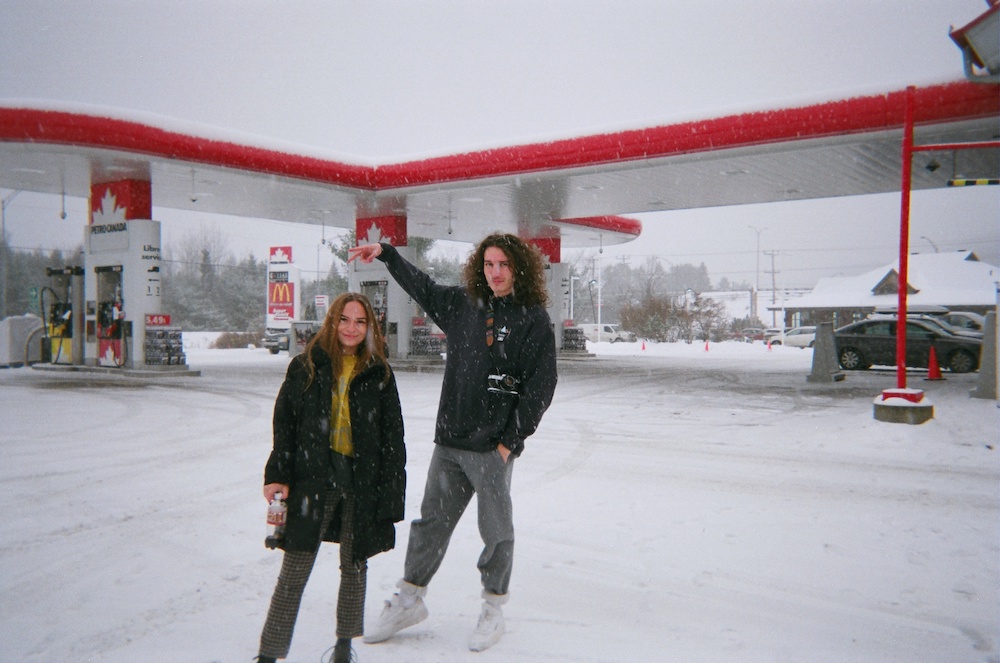 Quebec, CA



Vacay in Quebec


We went to Quebec for a week and it went by in a flash, I'm home now sad that I have to get back to reality. This trip wasn't planned the usual way. You see, for the past 4 years, Nigel and I have been planning trips around this time of the year out west, to Europe, whatever. We wanted to find the best place to snowboard at for the least amount of cash. Unfortunately, we both started new jobs and Nigel couldn't take off for a whole week no matter what. Guess we have to wait for spring break to plan a trip.

It was back in October or September or whatever and Brendon FaceTimes me and Mlody saying he booked a house in Mont Tremblant and he's going with his girl Jess from January 3rd to the 6th. Heck yeah I was down, I just hoped I was able to take off for those days.

In 2017, Brendon and I went to Vermont and that's how I met Mlody and we haven't skied together since. This trip would be amazing if it worked out.

I already took off for New Years to go somewhere with Sam, but then I thought, why not go to Montreal for New Years and then meet up with the boys in Tremblant. It worked out. I got off, Sam and I booked our own Airbnb's, since 5 people weren't allowed to stay in Brendon's house. (We stayed there the first night anyway but shhh.)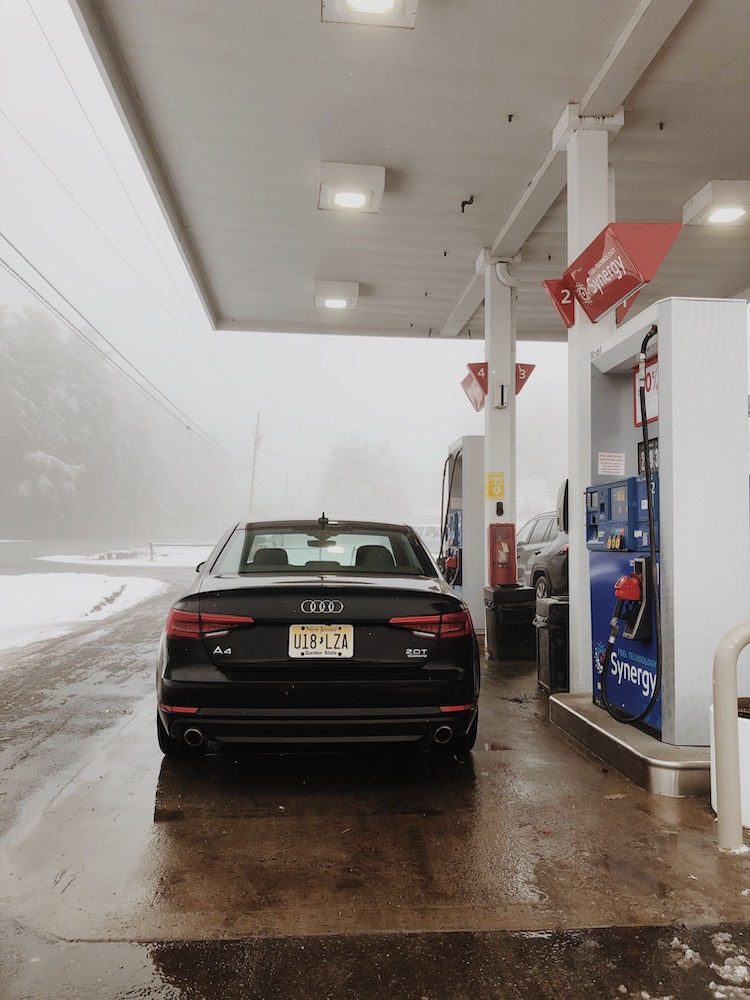 The next two days we just hung out and messed around.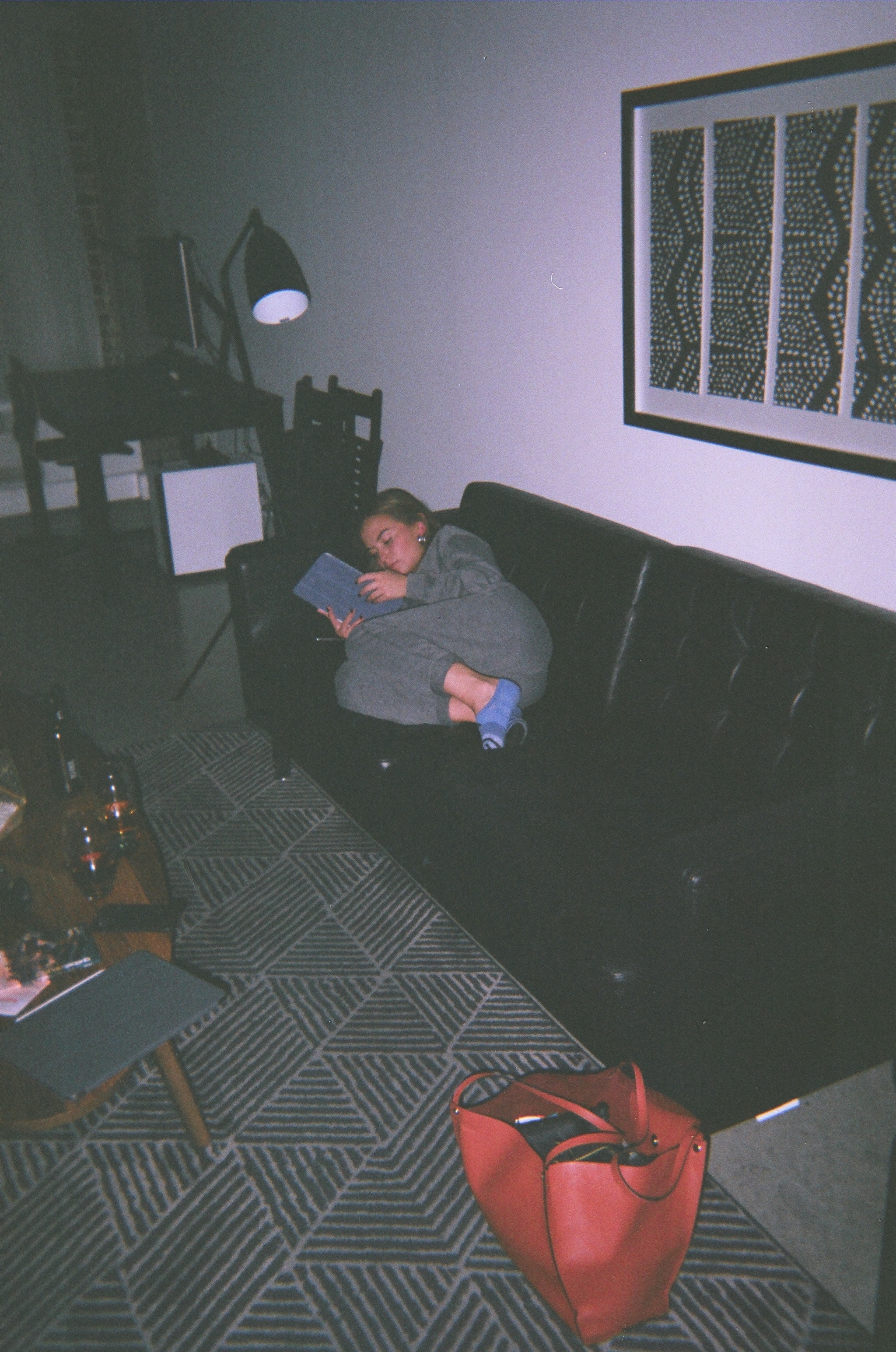 Sam and I drove up to Montreal the last day of 2019. Our Airbnb was amazing, shoutout to Maxime. We celebrated New Years and the next 2 days we roamed around and explored. Montreal is a beautiful city, I got so many European vibes from it.

On Friday, we checked out of our first Airbnb and went to Circuit Gilles Villeneuve. (A Formula 1 track, where Robert Kubica won his first and only Grand Prix.) We walked around there and I was able to even drive around it, such a cool experience.
We had some time to kill before Brendon, Mlody and Jess got to Mont Tremblant. Eventually we made our 1.5 hour drive from Montreal and met up with everyone. Their Airbnb was AMAZING.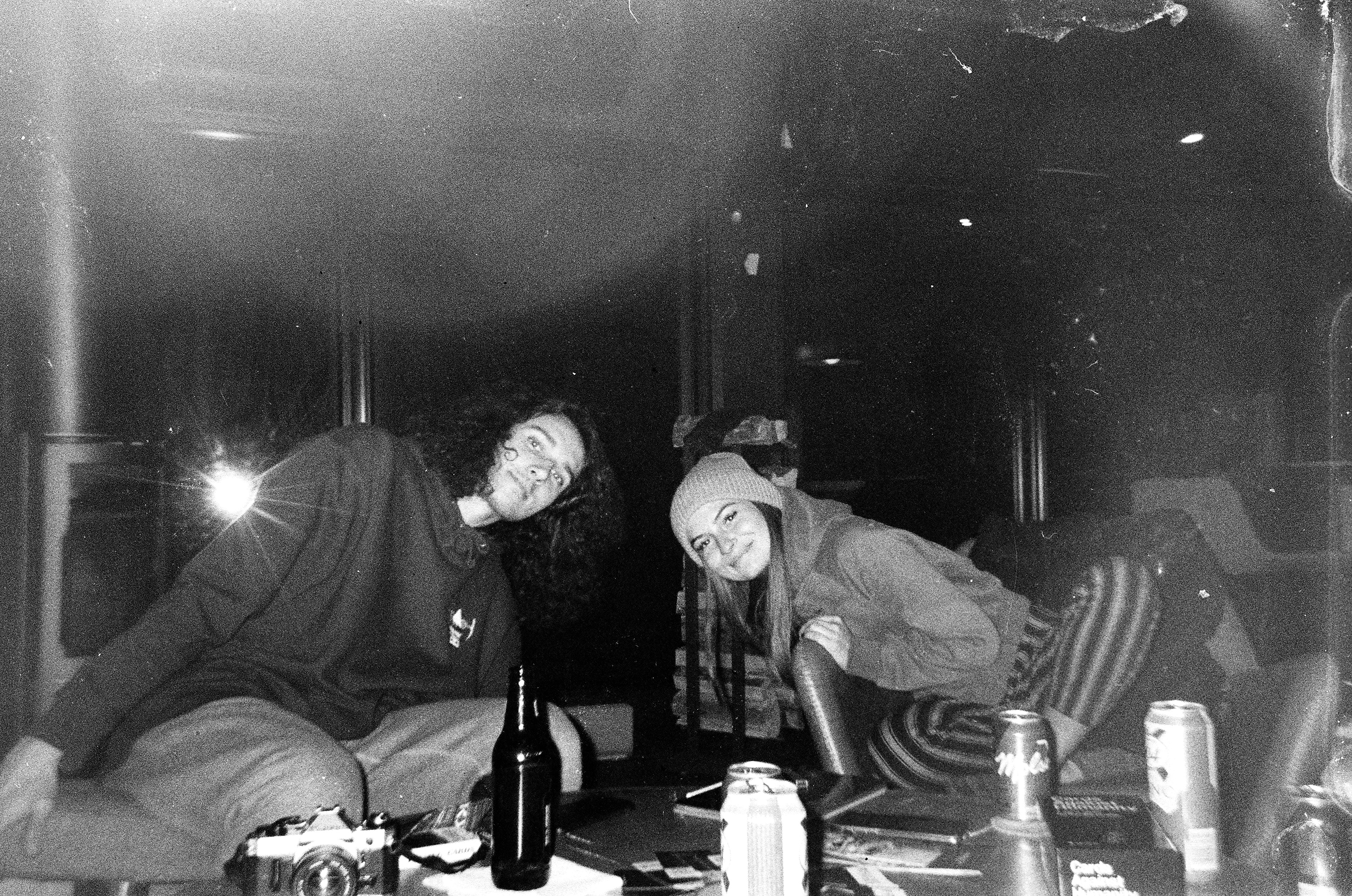 We all hung out, went grocery shopping and drank some beers. I remember when I was little, my parents and their friends used to have trips like this and I felt nostalgic. It's a little bittersweet not going on trips with my parents anymore. On the other hand, I was around all the people I love, and about to go riding tomorrow, what else could I ask for?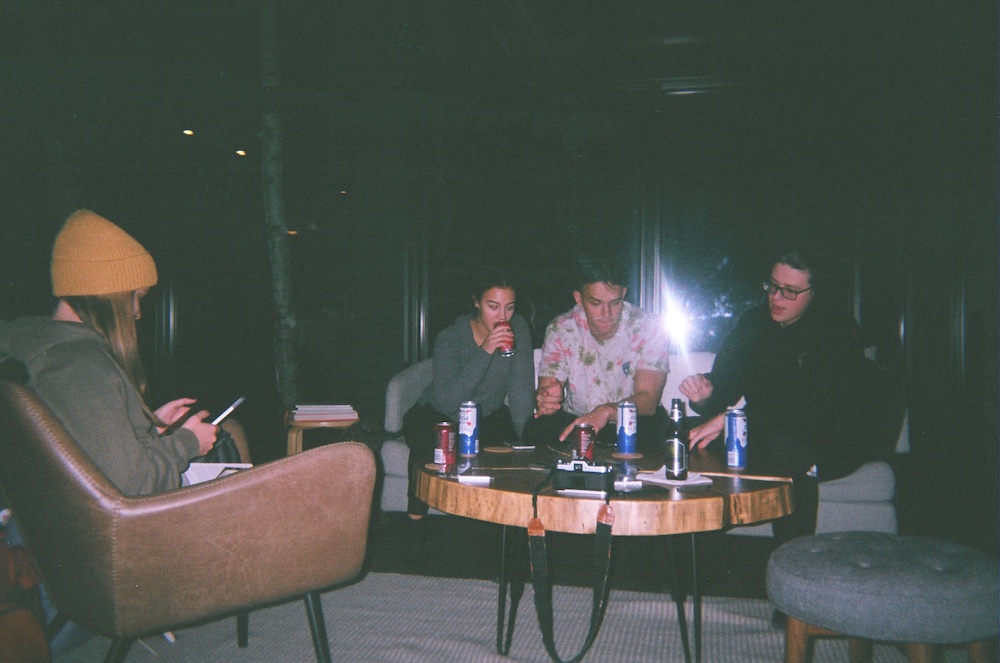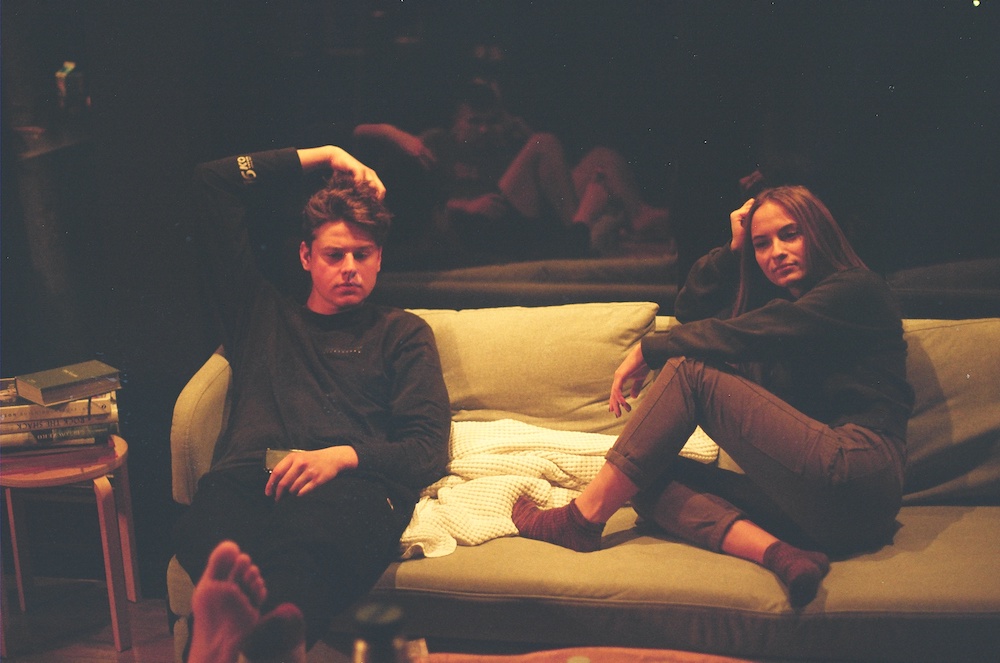 The next day we woke up early, Brendon and Jess made us breakfast and we hit Tremblant. First turns of the season, I was hyped. It's been so long since I got to ride with these kids. I missed it. Tremblant is a dope mountain.
It took Mlody so long to get dressed so we took lots of photos in this parking lot.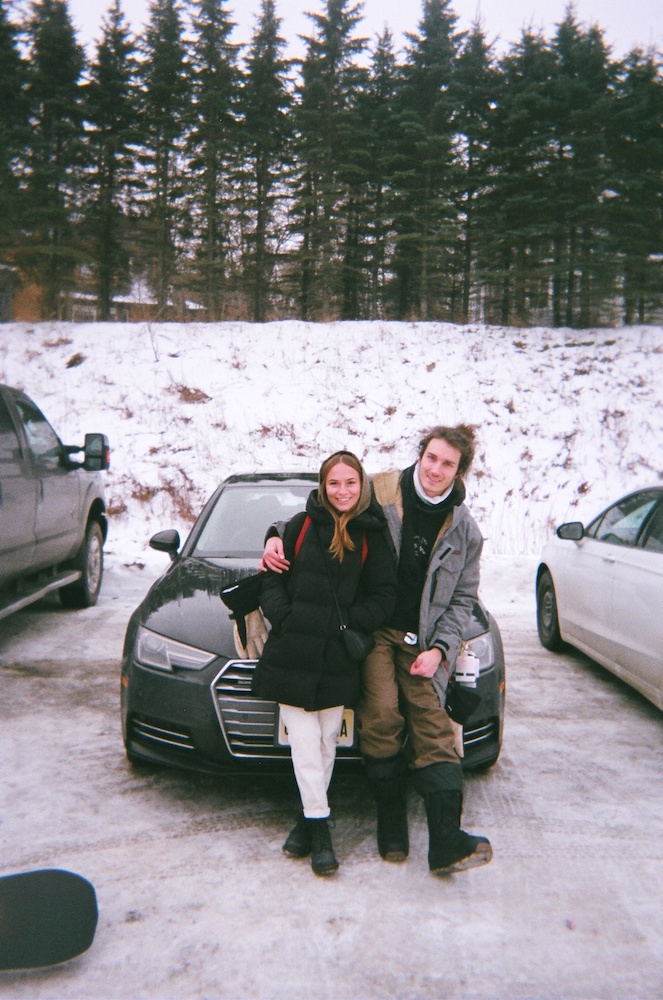 I was so glad to be back in the snow doing what I love. Mlody and I pulled over to drink a beer while we waited for Jess since she was still learning.
Brendon being photogenic as always.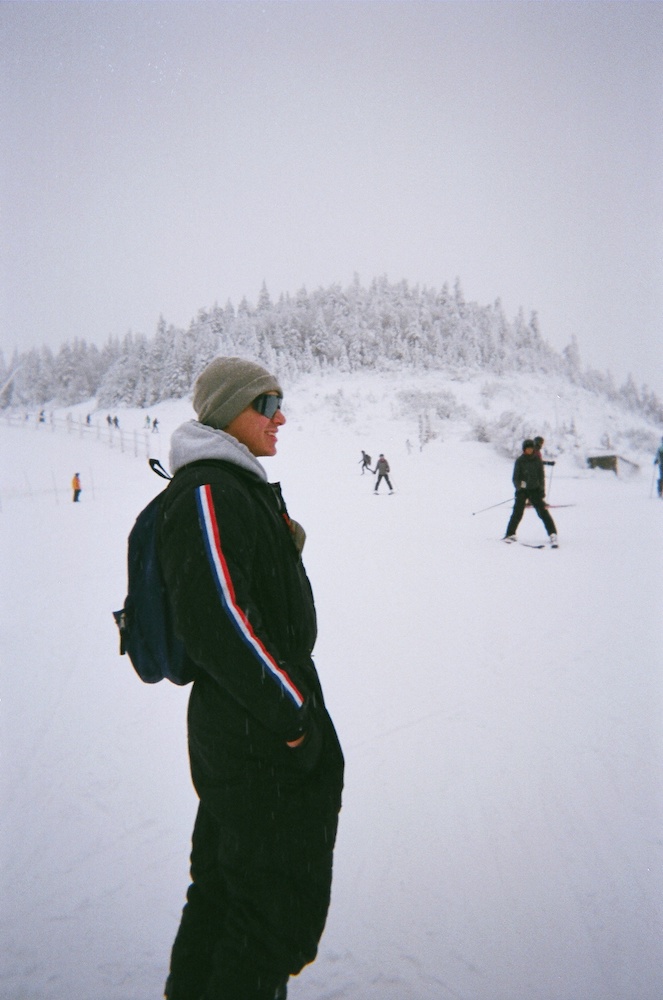 Mlody was having a bad day so I tried cheering him up by taking pics of him but it didn't work. Oops.
We finished riding around 3:30 and Sam and I had to check into our Airbnb and go back down to Montreal for a Penguins vs Canadiens game. The Penguins were in Quebec the same time as I was and I was not about to pass up the opportunity to watch my favorite team play at the legendary Bell Centre. We drove 2 hours back to Montreal and watched the game. Penguins won 3-2 in overtime so I couldn't have been happier.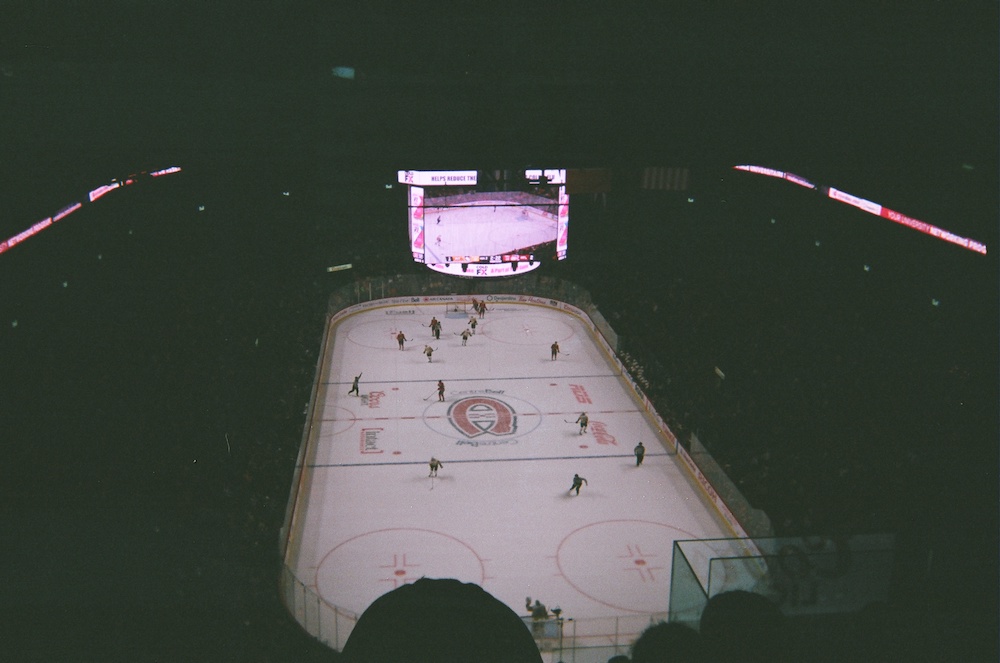 We didn't get back until 1:30am and then we had to start a fire in our cabin because there was no electricity, meaning no lights or heat, but it made our stay even cozier.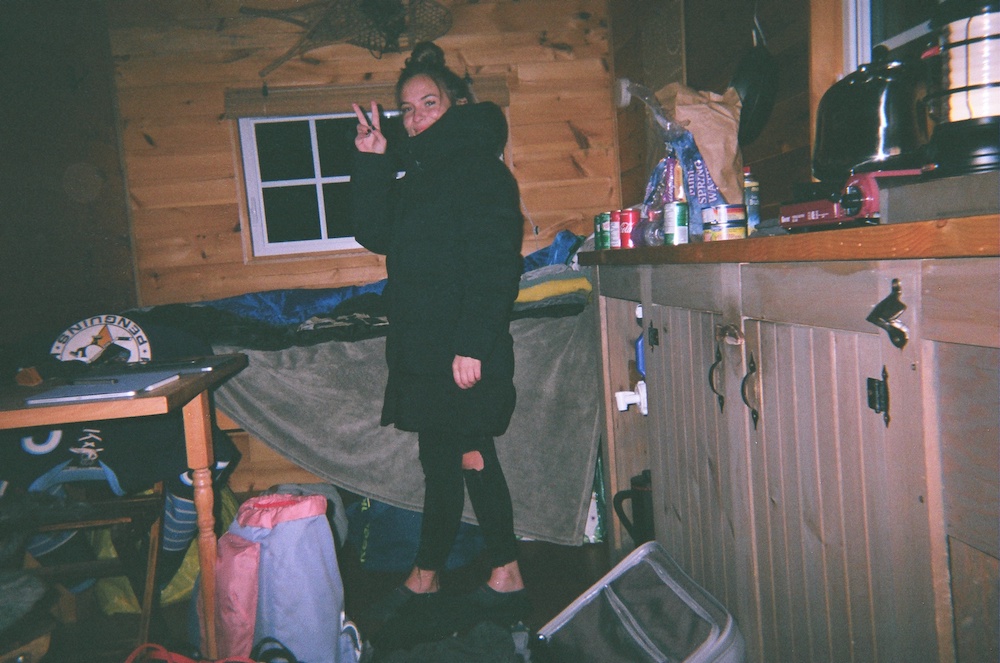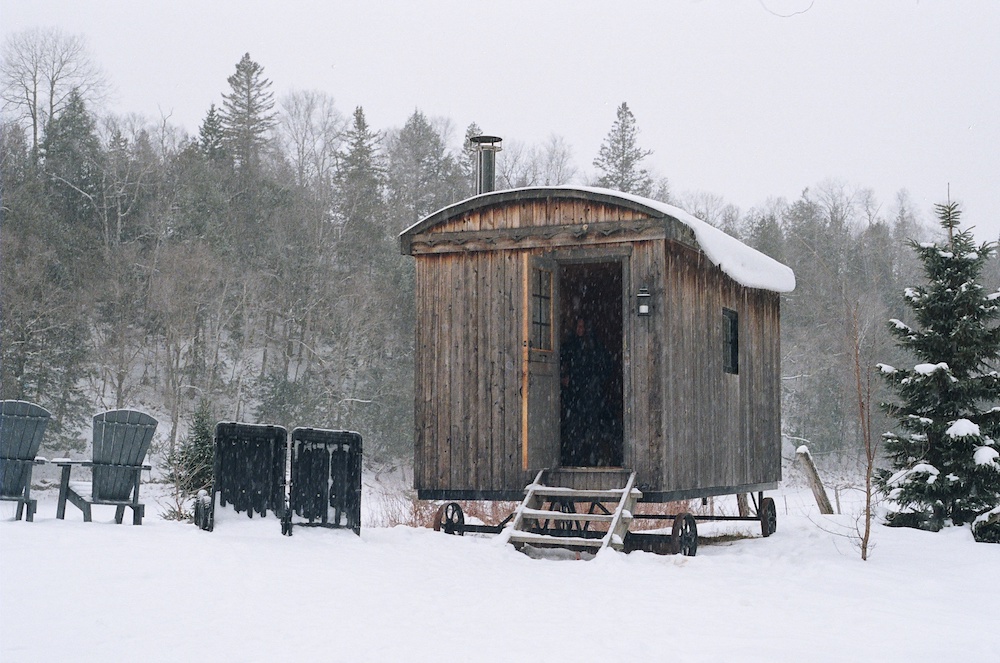 I think we got 5 hours of sleep that night. I was not tired at all this entire trip, and as soon as I got home I was tired. I guess traveling really does affect us in some sort of way.

Day 2 on the mountain was even better. Mlody was back to being in a good mood and brought good vibes. Jess and Sam vibes in a coffee shop down at the village and we finally hit some glades, my favorite part.
Jess joined us again and we took a few more runs. I love big mountains because they are less crowded and there's no lift lines.
After riding, we went straight to Brendon's and then decided to go to a spa nearby. They had outdoor hot tubs and cold tubs. We also hit up a sauna and then went to lay down on some chairs, and fell asleep for 2 hours. Whatever they had in that water made me relaxed as heck and I felt so good. We hung out at Brendon's some more and eventually Sam and I drove back to our cabin. Luckily we were about 15 minutes away from each other.

Also our cabin was so cozy, we had to start a fire and then bundled up in sleeping bags and blankets because we were freezing.

All of a sudden, it was our last day in Quebec, already. This week flew by, yet we did so much. We woke up, packed up, had to bring all of our stuff up a giant hill since we couldn't park by the cabin, and checked out and met up with everyone at the mountain.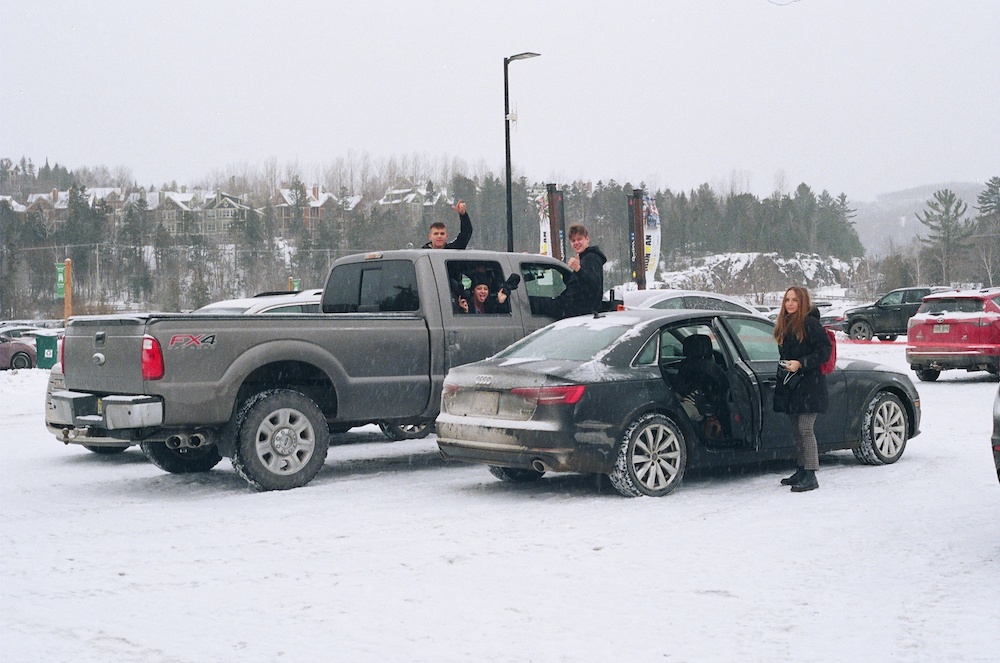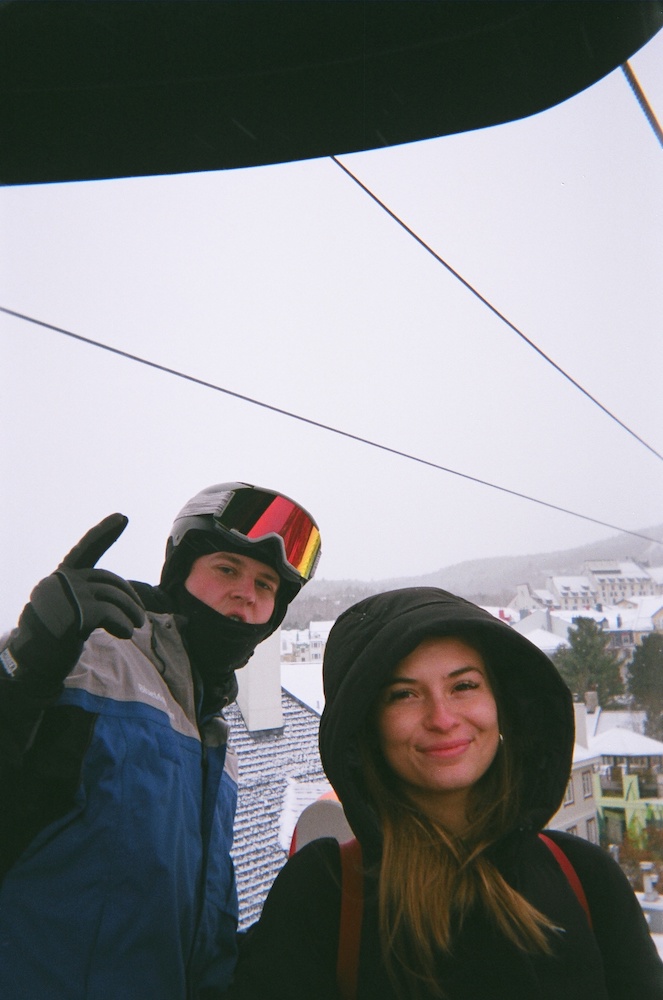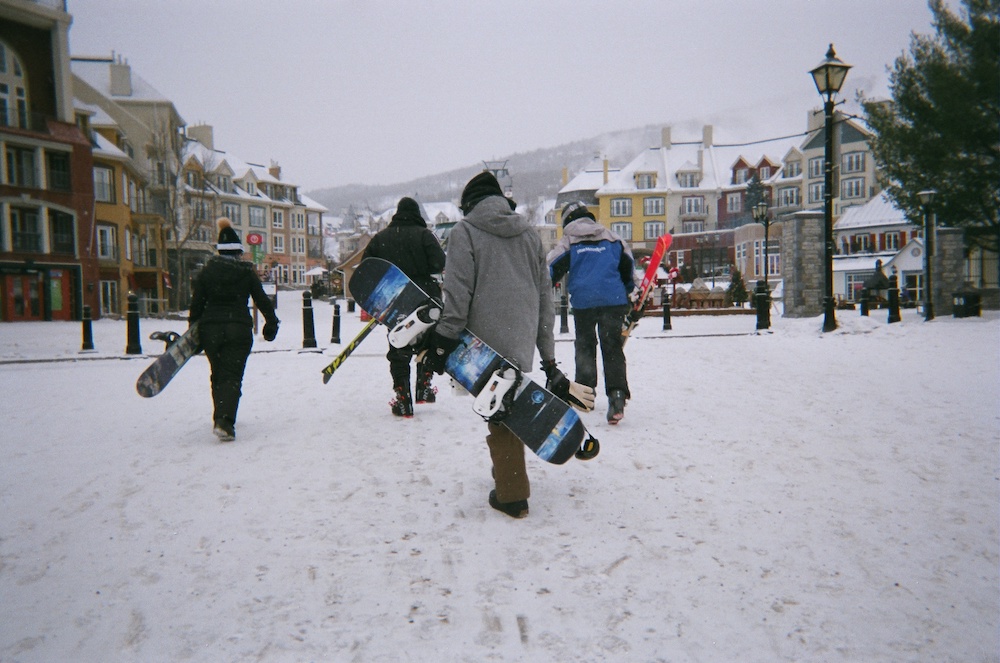 We got like 4 runs in because there was a 7 hour drive waiting for us. We got McDonald's and gas and then did a few donuts in the parking lot because it was snowing. We weren't even trying to be sneaky with it, we just started drifting our cars in the parking lot during daylight with everyone watching. Oops again.
The drive home was annoying, but fun. We followed each other, it was snowing and we pulled over so many times because of bathroom breaks.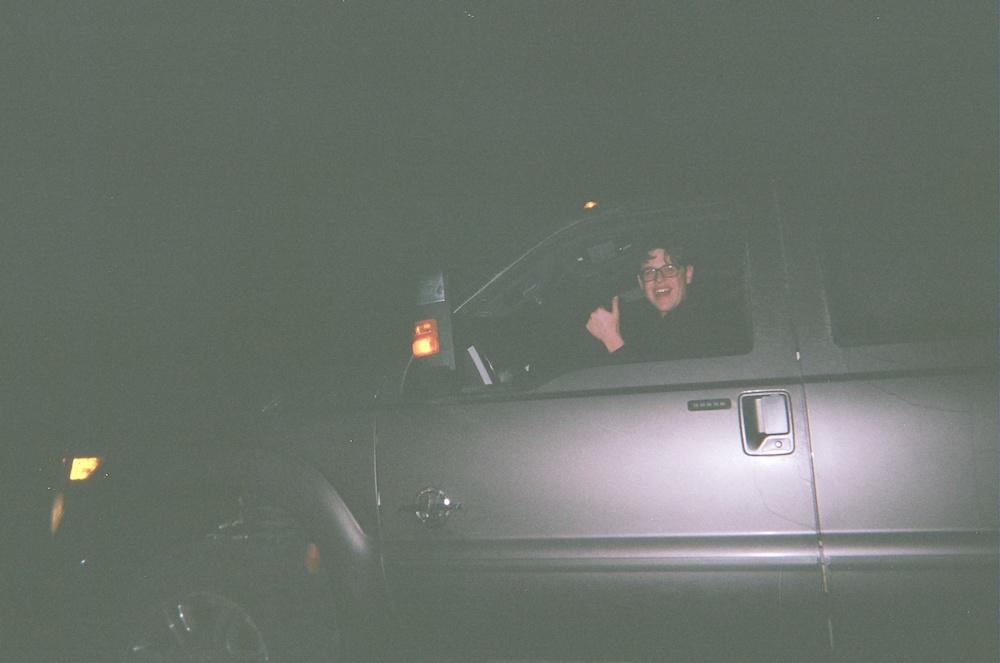 We got to the boarder, stopped at Duty Free, then drove back to the US. Brendon's convoy got through to the US no problem, but Sam and I got searched. It was scary even though we had nothing illegal.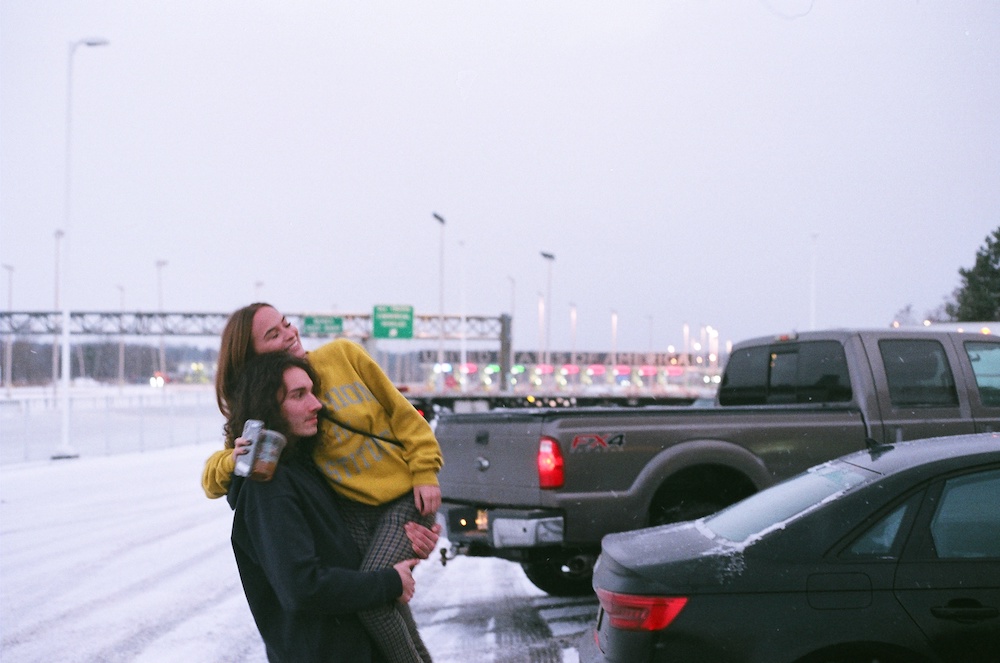 5 minutes later we pulled over AGAIN.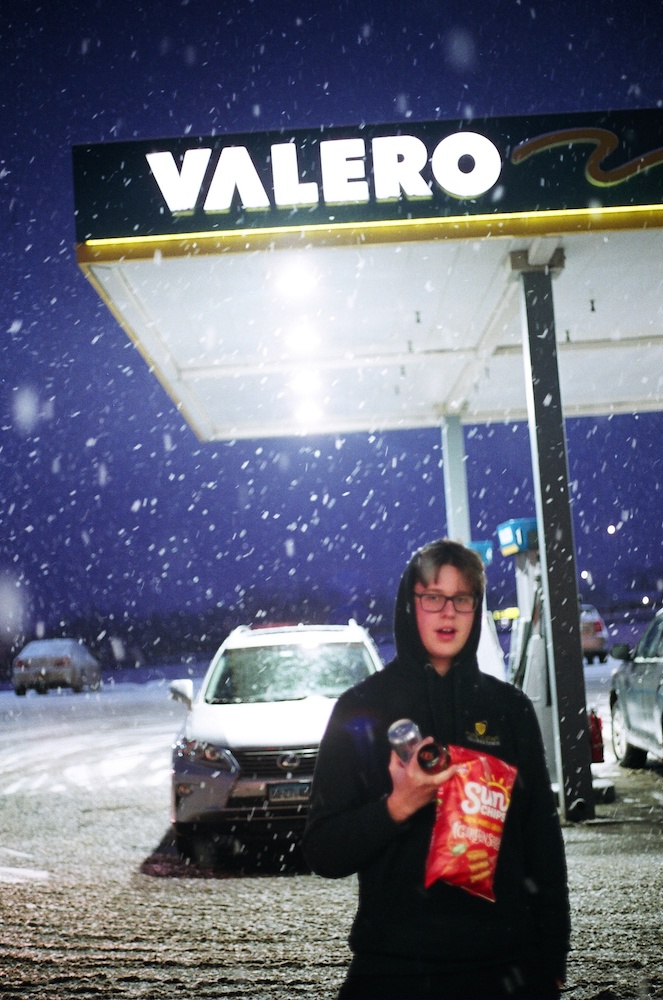 It started snowing hard and i-87 had no lights so the next 30 minutes were sketchy. Visibility was 0, but we somehow made it through alive.

So we pulled over on the side of i-87 to pee yet again and it was empty.
We pulled over one last time before we split up. Sam lives in New York so we got home first while Brendon, Jess and Mlody still had an extra hour to drive.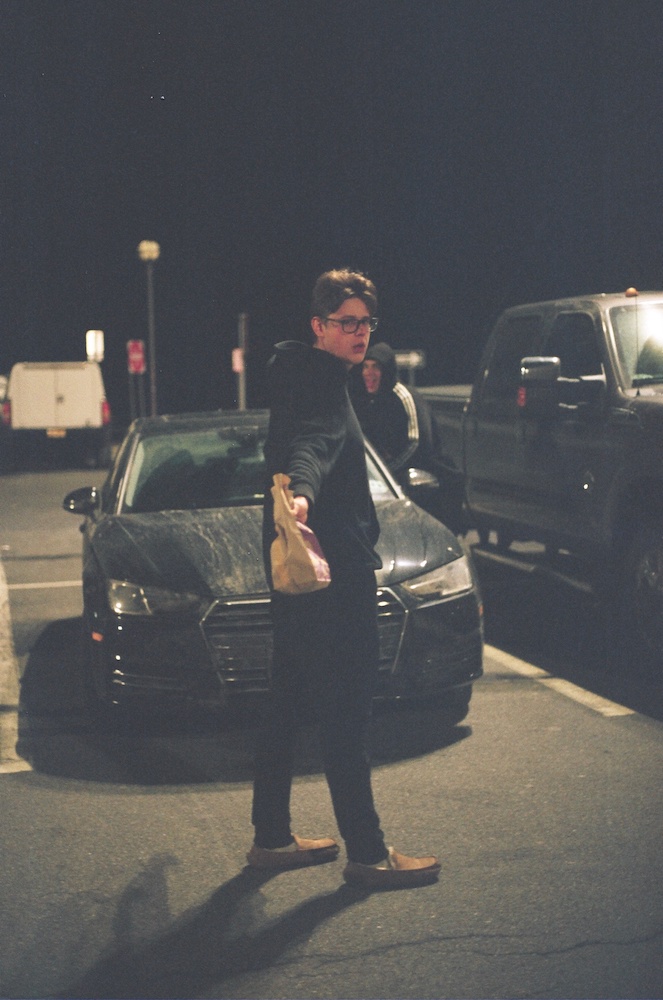 We got home and I miss Canada already. I just miss the adventure, being able to mess around and be stress free for a week. This road trip was so much fun especially of the people that I got to experience this with. I love all of you guys. Even the 7 hour drive home was hilarious, we kept on calling each other every couple minutes and it was so funny.

All in all, this trip was perfect besides the fact I lost a pair of boxers and broke Sam's iPad. But everything else made up for this. Being able to drive around a Formula 1 track, spend New Years with my girl, stay in 3 different Airbnb's, seeing my Penguins play in Montreal, and snowboarding. This was amazing and I can't express that enough. Dallas to Bozeman where we'd meet up with Brendon and have a shuttle take us to our Airbnb.