Big Sky, Montana
Way Beyond Snowboarding


Whether it was Colorado, Switzerland, or Quebec, come October, I usually have my trips planned out and I'm counting down the days, weeks, months. Clearly this year will be anything but that. It's actually funny, but Brendon, Mlody and I booked a flight to Hokkaido, Japan. Let's just say a month later we realized Japan was not happening. On the bright side, Mlody and Brendon were down to go out somewhere, whether it was Colorado, Tahoe, Canada, whatever. If the 3 of us are going, Ethan was gonna make ends meet to come with us. Evan and Andon were also down to go anywhere. Nigel is definitely coming wherever we go too. My closest friends are down to go wherever, in the middle of a pandemic.

We realized we'd have to stay in the US this time around and we threw out some options on the table; Jackson Hole, Squaw Valley, Breckenridge, Park City and so on. One place stood out to me, it was Big Sky, Montana. I was interviewed for a job out there as a designer and ever since then, I fell in love with Montana. I had to get out there. We settled for Big Sky or Jackson Hole, but Big Sky ended up being cheaper.

With the unknowns arising with Covid-19 and the restrictions coming back into play, we didn't really have anything set in stone. All I knew is that my favorite people are coming and we're gonna make it work one way or another. Sometime in December, we found an Airbnb, booked our flight and made sure to have reserved our days of riding at Big Sky.

In about three weeks time, we were packing up and going to the airport. No counting down the days this time as this trip was pretty short notice. Mlody, Nigel, Evan, Andon, Brandyn, Ethan, and Brendon were all going. Unfortunately, Brandyn tested positive for Covid a few days before our flight. Shit man I wish you could've came, we missed you. Our friend Dom took his spot.




December 30th, Mlody flew up from Florida and I picked him up from the airport. He went up to his grandparents for New Years and he would come over a couple days later for our flight.

On January 2nd, I got home from work, and waited for Mlody, Ethan, Nigel and Dom to come over pack and wait till 2am to leave for the airport. I love the night before a ski trip, the excitement, anxiety, meeting up with everyone and just talking about the trip. Those couple of hours before we got picked up for the airport flew right by. We got no sleep, but at least that knocked us out during the flight. We flew from Philly to Dallas and from Dallas to Bozeman where we'd meet up with Brendon and have a shuttle take us to our Airbnb.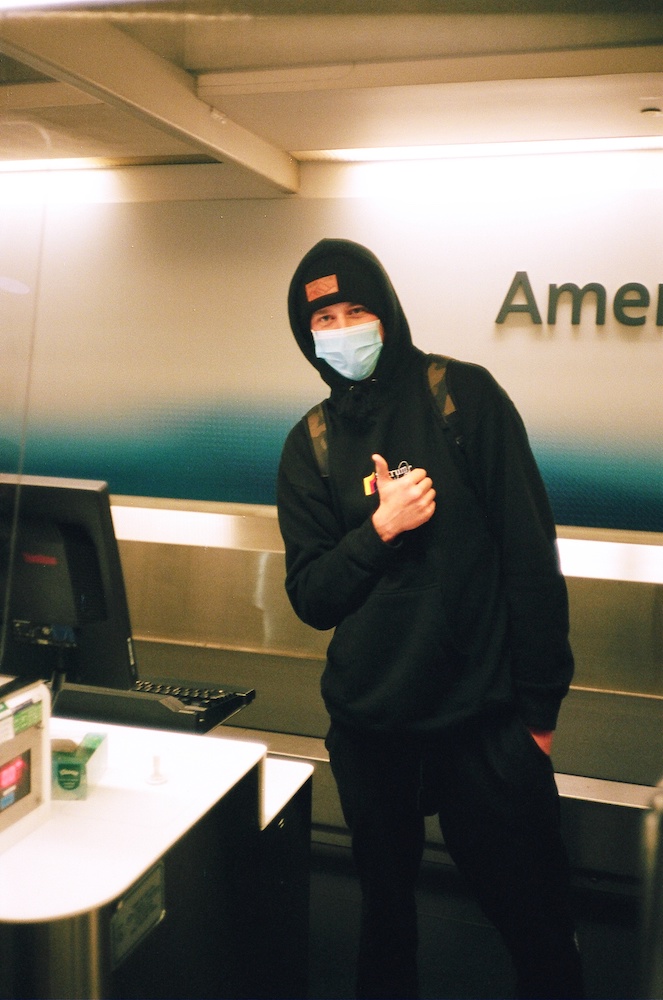 The drive into the mountains always leaves me in chills. You go from the airport with little to no snow, and watch more and more snow build up the further you get into the mountains. The views get prettier you realize you're skiing the very next day, it's all too much fun. To be honest, I never paid much attention to Montana up until my job interview. During this drive, it jumped up to being my favorite state in the US.

We got to the Airbnb and it all sunk in, like shit we're out here even during a pandemic, just for a few days of laps on the mountain. We unpacked and went to get some food in Big Sky, stopped by the Hungry Moose to pick up some beer, snacks and food. I missed Andon's cooking so much, but we were together now and whipped up a bunch of chili for all of us for the week.




We didn't go to bed early even with the jet lag and knowing we had to wake up early the next day, but who sleeps on a vacation anyway? Just like Colorado a few years back, Big Sky had free shuttles to the mountain and the bus stop was a short walk away. We woke up at 7am, made breakfast, got ready and walked over to catch the bus at 8:30 and we were headed to Big Sky. We did the for the next week, and it was great.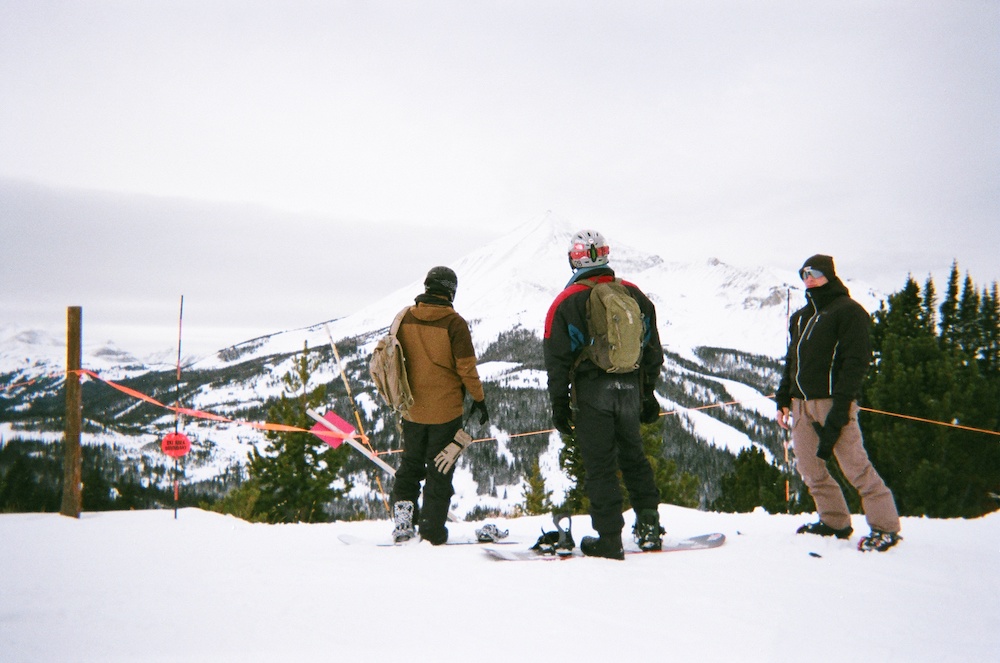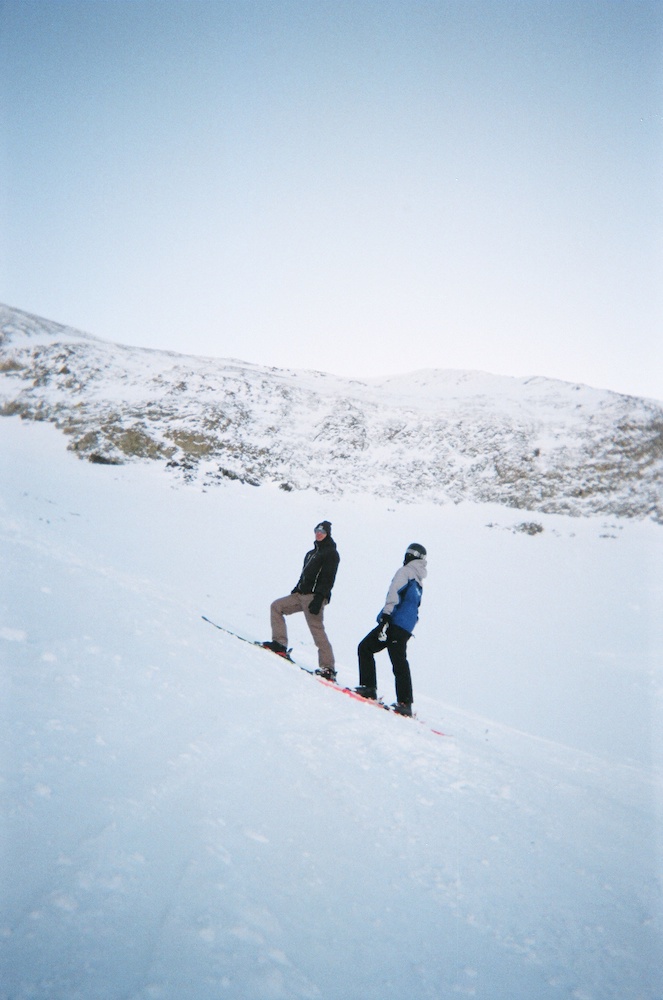 Riding with 3 of your friends is dope already, but having 7 other friends come riding with you is a whole other experience. Everyone was getting snowed, we were zooming, bombing down open trails, everything is just perfect honestly.




Due to El Nino, the rockies weren't getting as much snow as usual, but as soon as we got to Big Sky it was snowing. It was gonna snow all night and Tuesday was gonna be a powder day. Finally some powder! I brought my Elevated Surfcraft boards so me, Evan and Andon got to ride them. We got to the mountain at 9 and it dumped over night. Took a few runs and it was so good, I missed powder days way too much. Snowboarding in powder is just such a surreal experience and the Elevated boards made it that much better. We got so many good runs in that morning and met up with Mlody, Ethan and Brendon, who took the 9:30 bus.




Our first run together as a group, I was buzzing a bit too much and bit off more than I could chew. Not sure how, but I hit a rock, lost my balance and fell straight on another rock. I think that was probably the worst pain I've felt. Just like that my day was over. I got down the rest of the mountain somehow and made it to the lodge to chill out a bit, analyze what happened and tried getting back with the boys. It wasn't happening. I could barely unstrap from my board, let alone walk. Stopped by a store at the lodge to get an Icy Hot patch, trying to get back out there, but nah. I had to go back home.



We originally planned to chill home on Thursday and have a break, but we had to switch it to Wednesday, I just couldn't get myself to ride again the day after. Wednesday came around and I felt a bit better, Evan, Andon, Nigel and Dom went somewhere to hike and the rest of us stay home and played drinking games. Later we all went to get some pizza, beers and went to the local Big Sky bar called Broken Spoke. It was a Wednesday night so it was pretty empty. We talked to some locals. There was a jukebox so I had to play "Zawsze Tam Gdzie Ty by Lady Pank." This is the song Mlody, Brendon, Ethan and I listen to when we're together. In the middle of Montana, at some little bar, we're out here screaming our lungs out to a Polish song no one knew of. This will stick with me for a while. Mlody started buzzing, and ended up buying a shot of tequila for everyone at the bar. Too good. We got home, started playing some hits and dancing, singing, whatever. It was almost therapeutical, all of the shit we had to deal with over the year, it was nonexistent right then and there and we were letting everything out. I absolutely love little moments like that.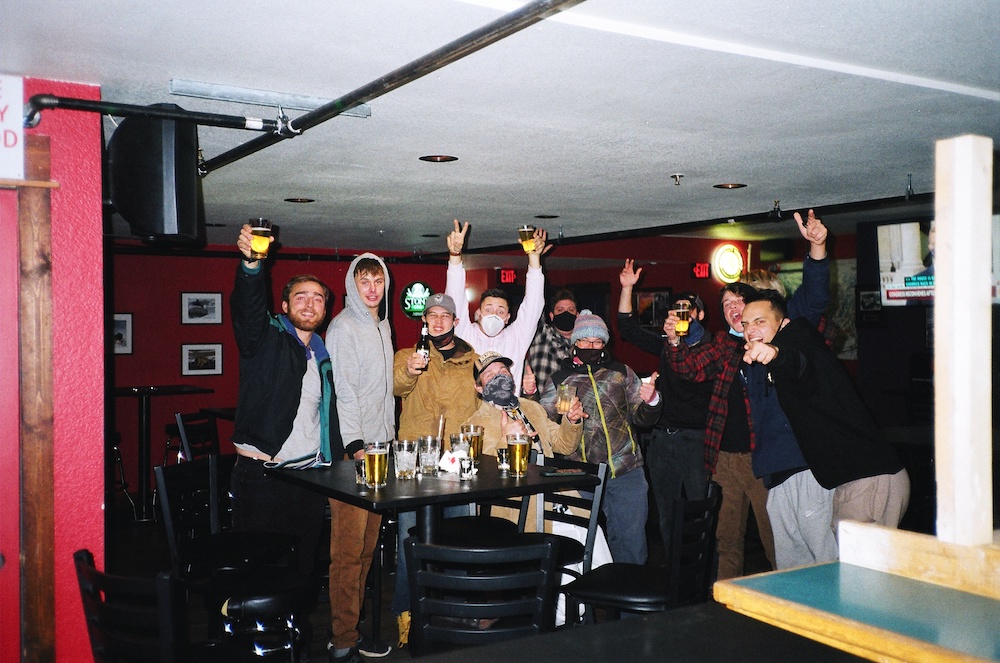 Thursday came around and I was feeling good enough to try riding. My entire lower back bruised, but I wouldn't let it stop me. All of us were back together again. We stayed on some greens because of me, but I think everyone still had a good time.




It was already Friday, and we had 2 days left at Big Sky. Our time here was flying by. We got to Big Sky and did some more riding. We went up to the bowls and shit were we in for a surprise. This wasn't even the highest point of the mountain, but Big Sky ain't a joke. We made it down and it was dope. The trail we took lead us to a whole other side of the mountain which during the first three days, we haven't even explored.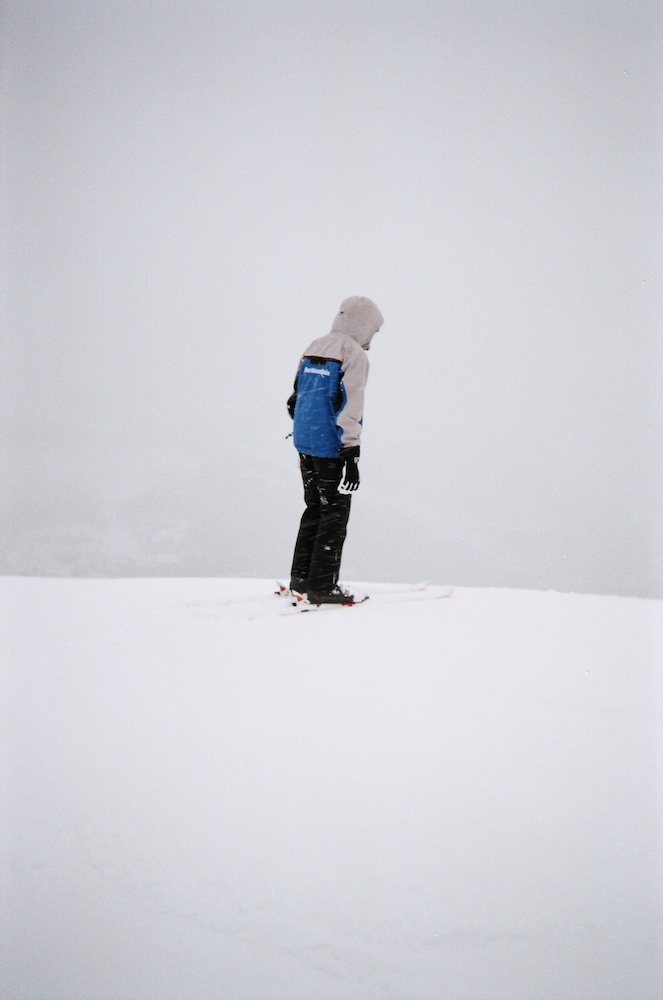 We got home, and Andon's friend Jake drove up from Utah and crashed with us. We went to a local Brewery, got some beers. It was freezing that night so we stopped by some pizza place, and had some of my favorite pizza ever and got a beer as well.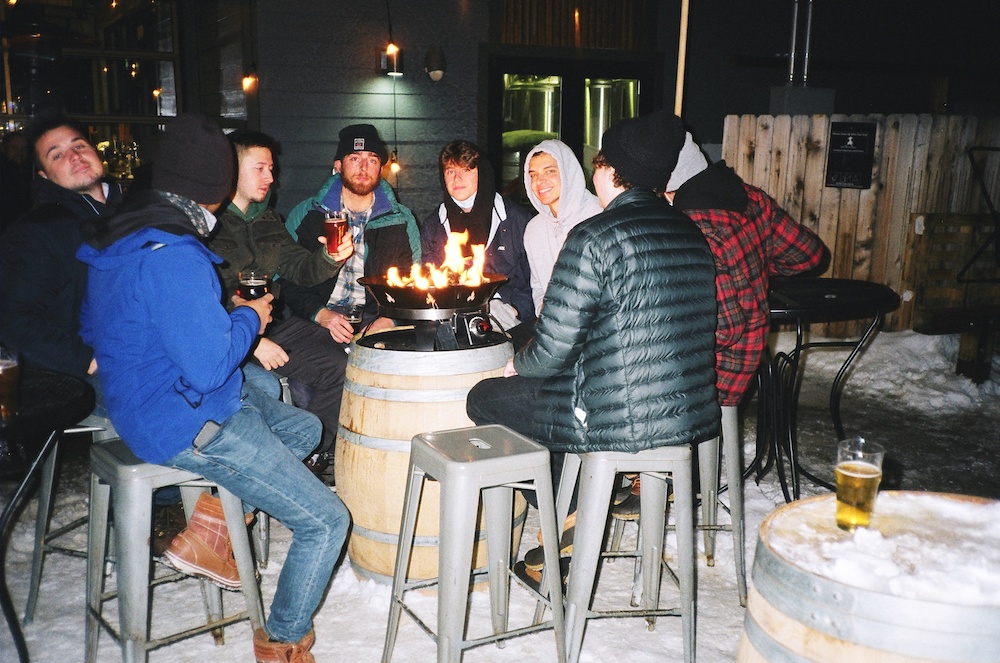 Saturday was upon us and it was our last day of riding. The plan was to ride Saturday, come home, pack, clean up the Airbnb and go to sleep. That feeling of excitement I had in the beginning of the week was slowly fading. It was like a Sunday on a school night. We were all pretty beat at this point, but Evan, Nigel, Dom and I went up to the Lone Peak, the tallest point of Big Sky. It was insane. Nigel and I rode down the bowl (don't recall the name of it as I'm just not good with names) and it was cool. My back was hurting but I made it work.



Just like that our trip was over. A week of no worries, with my best friends and beer flew by. We packed up, got some food, went souvenir shopping, cleaned up and went to bed. Brendon got a shuttle to pick him up at 3am since he was flying back to Chicago and had a different flight to us.



We woke up at 7 because our shuttle was picking us up at 8:30 to take us to the airport for our flight home. My alarm went off at 7 and Evan walked in literally 30 seconds after saying our flight home was canceled. Out of all days, today was the day it snowed in Dallas and that's where we had our layover. Ethan also had a different flight than us because he was also going to Chicago to visit his girl. All the other flights out of Bozeman to Philly either left already or were booked up. Our only option was to stay in Montana an extra night and catch a flight home in the am. We got two hotel rooms in Bozeman or Belgrade, right outside the airport. Our shuttle picked us up, we dropped off Ethan at the airport and went to the hotel. Check in wasn't until 3pm and we got to the hotel at like 9. Thankfully the guy at the main desk was cool enough and found rooms for us to check in to right away. We owe you one, but on a more serious note, it means so much to me when a random person, in this case the front desk guy, takes the time to help us out. Especially in the times we're living in, helping someone, even if it's letting us check in to a hotel room 6 hours earlier, can go a long way. We should all be there for each other; friends or strangers.




Our rooms were a few doors down from each other, we unloaded our bags, and Mlody and I went to the gas station for some orange juice, snacks and cups. Jake brought us Tito's which we brought with us to the hotel, and Mlody made us some orange juice and Tito's drinks. By 11am we were buzzing. Evan, Andon, Mlody and I just sat in the room, listening to music and reminiscing already. It was. such a pure moment. Stuck in Bozeman, with the boys, after a week long bender. We had a chance to sit down and look back at what a trip it was. All the memories we made, the bruises, the arguments, the games, everything was the way it was supposed to be. I remember back when I was like 8, my parents and our family friends went up to Canada for a ski trip where we stayed in a hotel. I remember walking back and forth from my hotel room to my friends to play PSP's or Yu-Gi-Oh or whatever, and walking back and forth from my hotel room to the other hotel room brought back such nostalgia. I'm honestly glad our flight was canceled, it made the trip that much more memorable.

I think we all needed this trip. We were able to go to Montana to ride even during a pandemic for a week. For a week straight, we had nothing to worry about, no media outlets stressing us out, Covid felt nonexistent. It was therapeutical honestly. We made memories that are gonna last a lifetime.

This also wasn't just a trip about snowboarding. All the pictures I was able to take are just perfect in their own little way. All my boys having a good time somewhere in Montana while riding is my definition of perfect. Everything was great. Evan, Andon, Nigel, Dom, Mlody, Ethan, Brendon, you guys are the best and I wouldn't wanna go to Montanan without any of you. Glad we could all make this work. And shit Brandyn, if you're reading this, I wish and we all wish you were able to come, unfortunately that wasn't the case, but we're bringing you to wherever we go next and that's a given. And here's to hoping for Japan in 2022, or if not, I just hope all of us are back together again somewhere.